Courses and Programs
History for Fall 2017
HIST3030
Environmental History
CRN
: 66189
Instructor(s)
: Sandlos, John

Description
examines human relationships to the natural environment. The focus of the course is the global history of environmental changes caused by humans, and the influence of the natural environment on human cultures and societies. Case studies will focus on issues with broad relevance to contemporary environmental issues such as energy use, the environmental impact of military conflict, species introductions, natural disasters, urban sustainability, ecological restoration, and the origins of environmentalism. All sections of this course follow International Studies guidelines available at www.mun.ca/hss/IS.
Note: Please be advised the course information above is subject to change. Please consult the University Calendar for the official course description.
TEXTBOOK INFO
: E-texts are available for many online courses. For specific information about the textbook(s) for this course, please visit the
MUN bookstore website
.
IMPORTANT
: Questions about textbooks should be directed to the Academic Unit responsible for the course.
Find the course you're looking for! Visit Canadian Virtual University.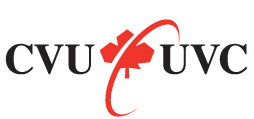 Canadian Virtual University (CVU) is a partnership of Canada's leading universities offering 250 degrees, diplomas and certificates and 2000 courses completely online and through distance education.