Courses and Programs
Archaeology for Fall 2017
ARCH2494
Game of Genders: Sex and Society in the Medieval North
CRN
: 64356
Instructor(s)
: Lewis-Simpson, Shannon M.

Description
introduces students to considerations and expressions of gender in northern medieval society, with particular reference to Viking and Anglo-Saxon worlds. The course explores the concept of gender and considers varied gendered identities found in material and textual evidence. Students will reflect on how significant cultural changes, such as the conversion to Christianity and the expansion to the North Atlantic and to L'Anse aux Meadows, laid the foundation for what is considered gender appropriate in Western society. PR: it is recommended, but not obligatory, that students should have successfully completed ARCH 1000 or the former 1030 or Gender Studies 1000
Note: Please be advised the course information above is subject to change. Please consult the University Calendar for the official course description.
TEXTBOOK INFO
: E-texts are available for many online courses. For specific information about the textbook(s) for this course, please visit the
MUN bookstore website
.
IMPORTANT
: Questions about textbooks should be directed to the Academic Unit responsible for the course.
Find the course you're looking for! Visit Canadian Virtual University.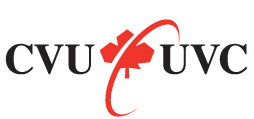 Canadian Virtual University (CVU) is a partnership of Canada's leading universities offering 250 degrees, diplomas and certificates and 2000 courses completely online and through distance education.