Courses and Programs
Anthropology for Fall 2017
ANTH2260
War and Aggression
CRN
: 49749
Instructor(s)
: Walsh, Vincent Stephen

Description
(Same as the former Sociology/Anthropology 2260 and the former Sociology 2260) Is a critical review of ethological, psychological and sociological approaches to the understanding of violence and organized aggression. CR: the former Sociology/Anthropology 2260, the former Sociology 2260 UL: not applicable towards the Major or Minor in Anthropology
Note: Please be advised the course information above is subject to change. Please consult the University Calendar for the official course description.
TEXTBOOK INFO
: E-texts are available for many online courses. For specific information about the textbook(s) for this course, please visit the
MUN bookstore website
.
IMPORTANT
: Questions about textbooks should be directed to the Academic Unit responsible for the course.
Find the course you're looking for! Visit Canadian Virtual University.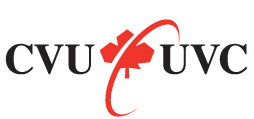 Canadian Virtual University (CVU) is a partnership of Canada's leading universities offering 250 degrees, diplomas and certificates and 2000 courses completely online and through distance education.